High Performance Computers
When it comes to the digital oil field, high performance computing (HPC) is an asset to rely on. From upstream discovery and ocean floor mapping to production, optimization, and design; powerful HPC systems are analyzing, interpreting, and manipulating unfathomable amounts of data.
Building video surveillance in production field
Lotus ICT is led by an experienced team in the Oil & Gas industry. Improving efficiency and safety is always our priority.
Intrinsic safety is a protection technique for the safe operation of electrical equipment in hazardous areas., limiting the energy, electrical and thermal, available for ignition.. As discipline, is an application of safety inherent in instrumentation. All radios, audio accessories and third-party sensors that integrate Hytera solutions are IS certified to meet the safety requirements of a working environment..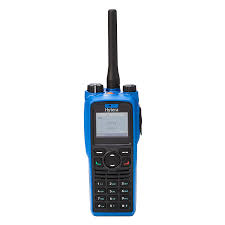 Unified LTE data/voice/video network for offshore/refinery/oil pipeline environment